Empire of Honshū (After the war 2595 Map Game)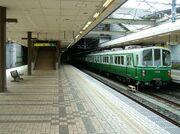 Name- Empire of Honshū
Capital city-Tōkyō and Kyōto jointly
Largest city/town- Osaka
Other cities/towns- Wakayama, Kobe, Seaole, Higashiosaka, Maebashi, Kadoma, Moriguchi, Nagano, Kyoto, Nagoya and Yokohama
Leader-
Deputy leader-
Regime- Dictatorial, militaristic, economically progressive, socially regressive, conservative, erudite, empirical, delusional, colonialistic, warmongering and violent empire.
Language- Japanese, American English, Ainu, Hakka Chinese (banned), Seaole Korean, Pyongyang Korean, and Pusan Korean
Religion- State Shinto, Roman Catholic (banned), Anglican (banned) and Buddhism (banned)
Population- 75,500,000
Economy-Industry, ship building, quarrying, forestry, farming, agriculture, mining, chemicals, oil refining, engineering, service, metallurgy and financial sectors. The Production and export of stone, gravel, sand, rice, machinery, cast iron, hand tools, silica sand, pyrophyllite clay, dolomite, limestone, oil shale, ships, wepons, railway track, steam trains, tills, cash registers, light bulbs, bycicals, motorbikes, lorrys, busses, radios, machines, motorisesd vehicels, paint, creosote, leather, cloths, furniture diesel, glassware, bottled L.P.G. and petrol.
Climate-humid continental, hemiboreal, temperate and humid subtropical
Military- 15,500
Economic Strength- High.
Shogunate of Shikoku (After the war 2595 Map Game)
Name- Shogunate of Shikoku
Capital city- Matsuyama
Largest city/town- Matsuyama
Other cities/towns- Tottori, Takamatsu, Okayama, Hiroshima, Anan and Kōchi
Leader-
Deputy leader-
Regime- Dictatorial, militaristic, economically progressive, socially regressive, conservative, erudite, empirical, delusional, colonialist, warmongering and violent Shogunate.
Language- Japanese, Singapore Chinese, Singapore Malay, Pusan Korean, Palaulan, Naruan, Ryukyu Islander, Pusan Korean, Hakka Chinese  and Wu Mandarin Chinese
Religion- State Shinto, Roman Catholic (banned), Anglican (banned) and Buddhism (banned)
Population- 12,500,000
Economy--Industry, ship building, quarrying, forestry, farming, agriculture, fishing, mining, chemicals, engineering, service, metallurgy and financial sectors. The Production and export of stone, gravel, sand, machinery, hand tools, rice, ships, railway track, steam trains, tills, cash registers, radios, machines, vans, cars, paint, creosote, leather, cloths, furniture diesel, byciacls, motorbikes, glassware, bottled L.P.G. and petrol, copper mine, paper pulp, paper, cardboard, winter wheat, barley, citrus fruits, persimmons, peaches, grapes, the traditional meal Sanuki Udon, soy sauce, polythene, nails, radios, torches, writing equipment, typewriters, and shelled prawns.
Climate- humid subtropical
Military- 7,500
Economic strength- High
United Shogunate of Hitachi-Chiba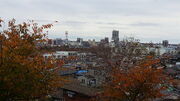 Name- United Shogunate of Hitachi-Chiba
Capital city- Hitachi
Largest city/town- Chiba
Other cities/towns- Hirono, Bandō, Chikusei, Hitachinaka, Abiko, Bandō, Chikusei, Hitachinaka, Tsukuba, Tsuchiura, Kashima, Asahi, Chōshi, Mito and Funabashi
Leader-
Deputy leader-
Regime- Dictatorial, militaristic, economically progressive, socially regressive, conservative, erudite, empirical, delusional, colonialistic, warmongering and violent shogunate.
Language- Japanese, Ryuku Islander, Ibaraki dialect, Taiwanese Chines, Gwangju Korean and Pusan Korean
Religion- State Shinto, Roman Catholic (banned) and Buddhism (banned)
Population- 7,500,000
Economy-Industry, ship building, quarrying, forestry, farming, fishing, oil refinerys, agriculture, mining, chemicals, petrochemicals, precision machining industries, engineering, service, metallurgy and financial sectors. The Production and export of stone, gravel, sand, machinery, cast iron, cars, vans, weapons, ammunition, ships, yachrs, false teeth, prosthetic limbs, chestnuts, bell peppers, Chinese cabbage, hand tools, ships, railway track, steam trains, tills, cash registers, rice, canned crab, shelled prawns, canned lobsters, radios, machines, early era cars, paint, creosote, cloths, furniture diesel, glassware, bottled L.P.G. and petrol.
Climate- Humid subtropical climate
Military- 5,500
Economic strength- High
Empire of Kyushu
Name- Empire of Kyushu
Capital city- Fukuoka
Largest city/town- Fukuoka
Other cities/towns- Nagasaki and Yamaguchi
Leader-
Deputy leader-
Regime- Dictatorial, militaristic, economically progressive, socially regressive, conservative, erudite, empirical, delusional, colonialistic, warmongering and violent empire.
Language- Kyushu dialect, Hichiku dialect, Hōnichi dialect, Kagoshima dialect, American English, Taiwanese Chines, Japanese, Gwangju Korean and Pusan Korean
Religion- State Shinto, Roman Catholic (banned) and Buddhism (banned)
Population- 15,500,000
Economy-Industry, ship building, quarrying, forestry, farming, fishing, agriculture, mining, chemicals, engineering, service, metallurgy and financial sectors. The Production and export of stone, gravel, sand, machinery, cast iron, hand tools, oil shale, coal, ships, railway track, steam trains, tills, cash registers, rice, canned crab, shelled prawns, canned lobsters, radios, machines,  cars, paint, creosote, cloth, furniture diesel, glassware, bottled L.P.G. and petrol.
Climate- subtropical climate,
Military- 7,500
Economic strength- high
Empire of Hokkaido
Name- Empire of Hokkaido Source
Capital city-Sapporo
Largest city/town- Pyongyang
Other cities/towns- Aomori, Vladivostok and Nakhodka
Leader-
Deputy leader-
Regime- Dictatorial, militaristic, economically progressive, socially regressive, conservative, erudite, empirical, delusional, colonialistic, warmongering and violent empire.
Language- Japanese, American English, Ainu, Manchurian, Hakka Chinese (banned), Seaol Korean, Pyongyang Korean, Hamgyŏng Korean, Udegen, Nanains, Nivkh, Orochan, Ulch, Orok and Siberian Russian.
Religion- State Shinto, Roman Catholic (banned), Russian Ortadox (banned) and Buddhism (banned)
Population- 17,500,000
Economy-Industry, ship building, quarrying, forestry, farming, agriculture, mining, chemicals, engineering, metallurgy and financial sectors. The Production and export of stone, gravel, sand, brick-clay, fire-clay, bricks, ceramics, machinery, cast iron, hand tools, oil shale, coal, pikeled sea cucumbers, canned fish, yachets, Iron, weapons, ammunition, railway track, steam trains, tills, cash registers, radios, machines, paint, leather, creosote, cloth, clothes, furniture diesel, glassware, bottled L.P.G. and petrol.
Climate-humid continental climate, hemiboreal and temperate
Military- 7,500
Economic strength- High